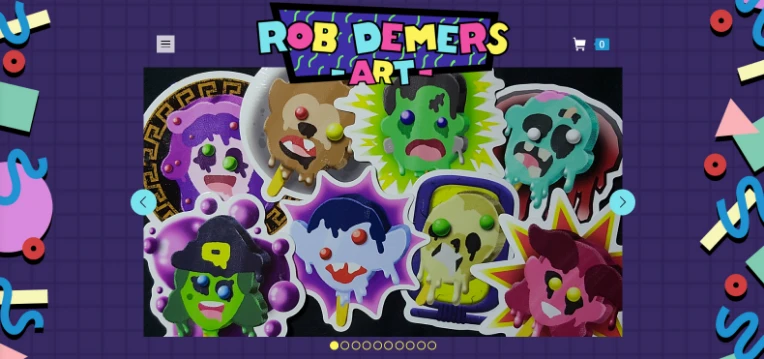 HUGE NEWS!!! My new online shop is now live and open for customers! Who wants to be the first one?
Visit my site here: https://robdemersart.com/
I've been waiting for this for such a long time and it's so surreal that it's finally here. What's a grand opening without new shop items? My new shop opens with eight new Halloween themed sticker designs which I call Melty Monster Pops. They are also available on my Storenvy shop as well, I would prefer if you would shop through my own site though. ;P
A big thank you goes to my site designer, Chiherah! They worked so hard to build this wonderful site, please show their own work some love: https://chiherah.com/
Enjoy exploring my new site!