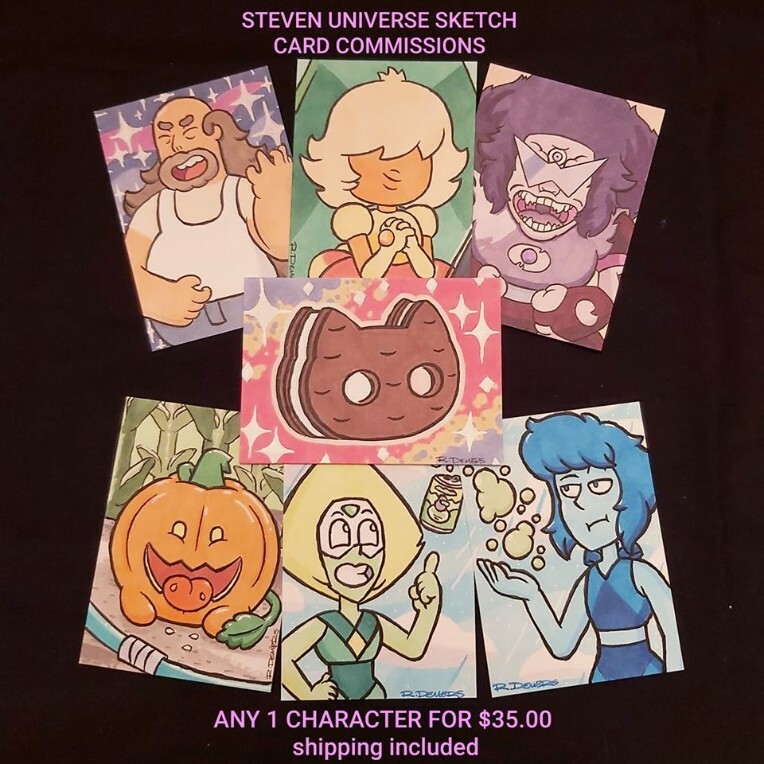 Hi everyone! I'm starting a career as a sketch card artist and I'd like to offer my commission services to whoever's would like a one of a kind drawing. 
The cards are 2.5 x 3.5 inches. They're drawn with ink and copic makers. I'll draw any of the Steven Universe characters or any other cartoon characters, one character per card (no NSFW!). Connecting cards and multiple character cards are available but at a different price depending on complexity.
For shipping outside of North America, there might be an additional charge. 
I'm more than happy to make you your piece of Beach City! Message me or leave a comment if you're interested. You can also reach on every social media site known to man as @RobDemersArt.