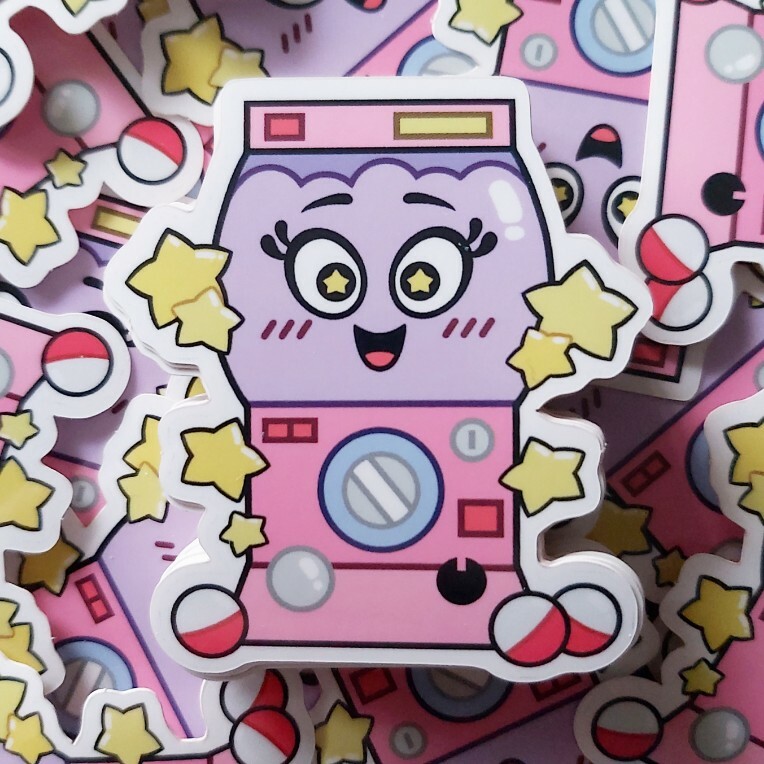 I made stickers!!! I designed this little gatchapon machine girl a while ago and they came in today! This is the first merch I ever designed, it's so cool to actually hold them my hands. 
These are just a first small batch I ordered as a test, so you can get one for free with the purchase of a sketch card or Christmas card commission! Message me here or on any of my social media to order one. 
My art pages:
youtube: https://www.youtube.com/channel/UCaGYmKnXjn8UeOeJcpClC1g
instagram : https://www.instagram.com/robdemersart/
facebook: https://www.facebook.com/RobDemersArt/
twitter: https://twitter.com/RobDemersArt
Also RobDemersArt on TikTok!